June 15, 2011
Pakistan rout Nigeria 15-1/2 to 7 in game 4 of the FIP Polo World Cup - Zone D playoffs being played in Malaysia.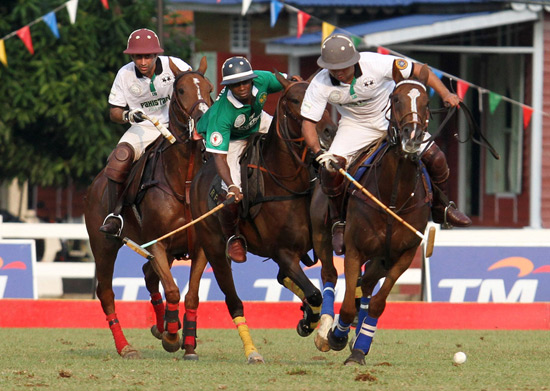 Click here for more images from the FIP Polo World Cup Zone D playoffs

Pakistan, playing with a total handicap of 12 against Nigeria's 14, and playing with a 1-1/2 goal advantage, defeated the African nation 15-1/2 to 7. It was Nigeria's second defeat in as many matches, having lost to South Africa 13-5 in their first match.
Pakistan's Sami Ullah, a fulltime professional, led the rout with 10 goals, scoring three each in the in the second, third and fifth chukkas and one in the fourth. Temur Nadeen contributed two while Ahmad Tiwada and Saqib Khakwani scored one each. Nigeria replied through Bello Buba (3 goals) Mohammed Babangida (2) and Ibrahim Mohammed one.