June 18, 2011
Pakistan defeat South Africa 12-1/2 to 10 to enter the final four that includes India, South Africa and Australia in the FIP Polo World Cup - Zone D playoffs being played in Malaysia. Semi finals on Tue June 21.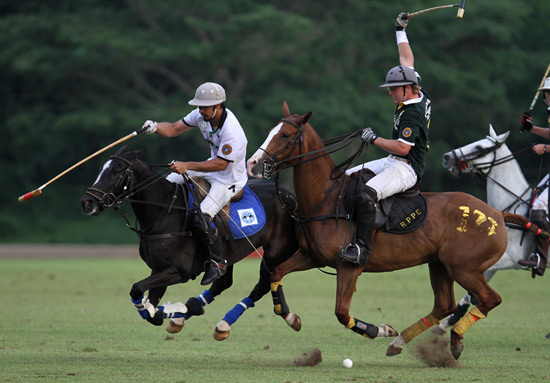 Click here for more images from the FIP Polo World Cup Zone D playoffs

Pakistan, with a 1-1/2 goal advantage, beat South Africa 12-1/2 - 10. It was Pakistan's second win in as many matches. Pakistan and India finished with four points each, however, Pakistan topped the group on better goal difference of 10-1/2 to India's 7-1/2.
Despite the defeat, South Africa also moved into the last four with, finishing third with two points – the same as Australia – but with a superior goal difference of plus 6 to Australia's 1-1/2.
Saqib Khakwani was on form for Pakistan with six goals while Ahmed Tiwana scored four and Temur Nadeem one. Three goals apiece by Johan Du Preez, Lance Watson and Duncan Watson and Campbell Macrae one completed South Africa's scoresheet.