Articles that appeared in Polo Times Magazine:
> Oct 2008 Issue
> Nov/Dec 2008 Issue
> Jan/Feb 2009 Issue
> Mar 2009 Issue
> Apr 2009 Issue
9th FIP Polo World Cup 2011
ZONE D Playoffs
Malaysia, June 13 - 25, 2011
June 17, 2011
Australia get past New Zealand 7 - 5 in the third game of the FIP Polo World Cup - Zone D playoffs being played in Malaysia.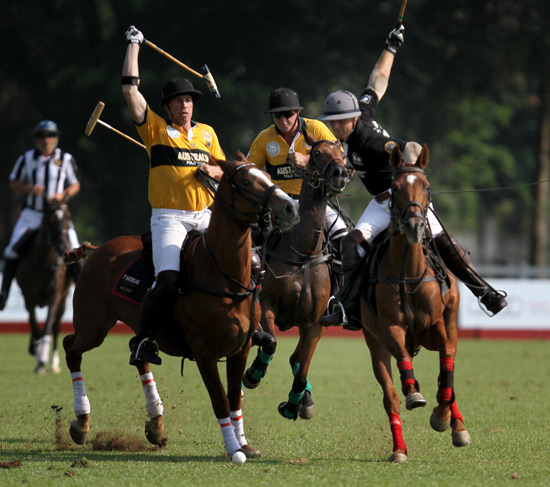 Click here for more images from the FIP Polo World Cup Zone D playoffs

Australia, the pre-tournament favourites, rekindled their semi-final hopes with a 7-5 win over New Zealand. The Kiwis who were runners-up at the last Qualifier, are now out of the semis following their second defeat.

Matt Grimes led the scoring for Australia with four goals while Ed Goold scored two and Zac Hagedoorn one. Gary Vickers got a hattrick for New Zealand and Ben Brown, and Kit Brooks netted one each.