Oct 14, 2011
Mexico defeated Pakistan in a sudden death extra chukker 10-9 in a close game on day 5 of the FIP Polo World Cup 2011 being played in San Luis, Argentina.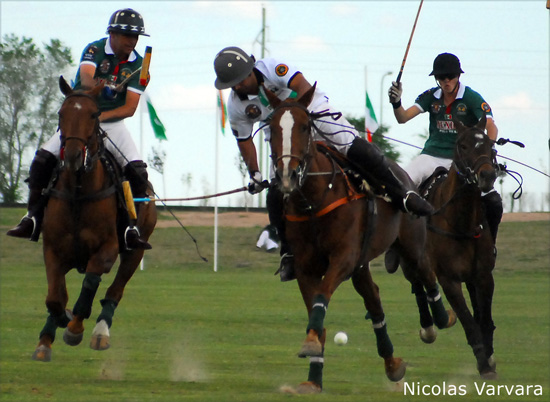 Click Here for More Images from the 9th FIP Polo World Cup 2011

In the afternoon the Mexicans recovered from two defeats in their previous appearances at the Polo World San Luis to be played at the Polo Club Estancia Grande and defeated Pakistan by 10-9 in overtime. Pakistan after three shows are still unable to succeed in this competition, losing all three games played in Zone A.
Mexico won in sudden death extra chukker with a golden goal after 54 seconds by Alejandro Gomez de Parada.

No doubt this game in the afternoon was the most emotional game so far this World Cup, with two teams so far had not won a match and therefore both sought to change their luck.

Pakistan failed to secure the lead until the fifth chukker when they went ahead 7-6. At the time Mexico began the comeback that tied the game at nine goals apiece and forcing the sudden death of the match in overtime.
Teams/scorers:
Pakistan: Ahmed Tiwana 3 (2 goals), Temur Nadeem 2 (1 goal), Raja Sami Ullah 4 (4 goals), Saquib Khakwani 3 (1 goal): 8+1 on handicap: 9
Mexico: Alejandro Gonzalez Keil 1 (1 goal), Francisco Aguilar 4, Valerio Aguilar 5 (5 goals), Alejandro Gomez de Parada 3 (4 goal): 10

Chukker by Chukker, Mexico: (0-1) 1-1, 1-4, 3-5, 3-6, 6-7, 9-9 and 10-9