By
SHIVINA KUMARI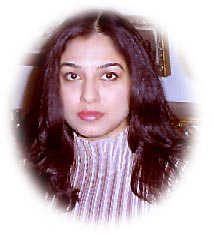 Shivina, is an avid polo fan, whose passions in life are writing, travelling, meeting people and dancing. Born in India, she lived in Switzerland, Indonesia, England, Africa and the USA, travelling all over the world as a child. She came to India for a summer holiday and was introduced to her husband, one of the country's top polo players, Col. Bhawani Singh, by the Maharaja of Jaipur. She smiles and says, " I am still on the longest summer vacation of my life!"
For the last 18 years she has been part of the polo world, a regular on the polo ground and at the polo parties, accompanying her husband from Palm Beach to Portugal. She jokes and says, "I have watched so much polo that despite not knowing how to ride, I am sure I could play, and play well!" Life as a polo wife has been interesting; she reminisces that the first guests for breakfast at her house were Jackie Kennedy and John Kennedy Jr. after a hack ride in Jaipur. But a polo wife can have nerve racking moments too, when they see theirs husbands lying on the polo field injured, hoping that they are going to be okay.
She has a keen interest in the history of Indian polo, as a new bride she recalls hearing amusing stories from Maharaj Prem Singh, her husband's uncle, about matches, victories, and quips about incidents on and off the ground. She always felt that one day the story of Indian polo should be told and she would do it.